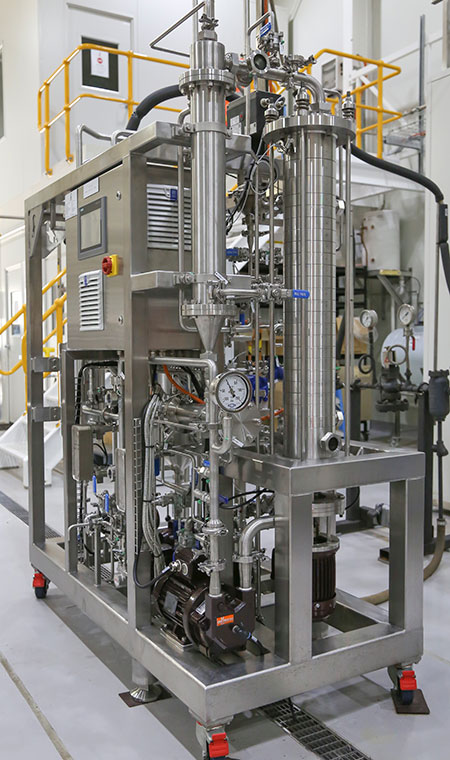 The No- and low-alcohol trial-scale research facility is located at the University of Adelaide's Hickinbotham Roseworthy Wine Science Laboratory (HRWSL) at the Waite Campus in Adelaide. This is the world's first trial-scale NOLO facility. It allows research and new product development trials on volumes as low as 150 litres of wine, providing opportunities to develop methods and processes that will result in better NOLO wine products.
The centrepiece of the facility is a FlavourTech spinning cone column, a form of low-temperature vacuum steam distillation used for NOLO wine production. The facility also has canning and bottling facilities, including a counter pressure filler, which will allow successful trial products to be packaged and used for consumer, trade, market research and export samples.
Thanks to investment in the facility from the Government of South Australia, through the Department of Primary Industries and Regions, South Australian businesses have priority access to the facility at substantially subsidised rates (up to 15 days' access).
Producers interested in accessing the facility to develop new NOLO wine products should complete this form:
University of Adelaide and AWRI researchers will also share access to the facility, which is managed by WIC Winemaking Services, a joint venture between the University of Adelaide and the AWRI.
For more information about the facility and the services available, contact John Gledhill, Winemaker – WIC Winemaking Services at john.gledhill@awri.com.au or 0429 140 377.