Sustainable Winegrowing Australia is Australia's national program for grapegrowers and winemakers to demonstrate and continuously improve their sustainability in the vineyard and winery through the environmental, social and economic aspects of their businesses.
The program takes a holistic approach to managing, supporting and promoting sustainability. It is administered by the Australian Wine Research Institute with governance, endorsement and active support from Australian Grape & Wine and Wine Australia. These three organisations form a joint steering committee to oversee the program, with agreed activities set out in an Annual Operating Plan. Sustainable Winegrowing Australia is modelled on global best practices and aligned to the United Nations Sustainable Development Goals, with progress towards these monitored annually.
Telephone and email support
Contact the AWRI helpdesk on helpdesk@awri.com.au or 08 8313 6600 for assistance.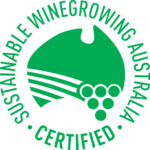 The AWRI acknowledges all of the people and organisations that have contributed to the evolution of Sustainable Winegrowing Australia, in particular McLaren Vale Grape, Wine & Tourism Association, Australian Grape & Wine, Wine Australia, Freshcare Ltd, the South Australian Government, members of the Sustainability Advisory Committee and the Australian Government Department of Agriculture. For more information, visit the history and acknowledgments page.