It was an early start in the Barossa, but Ray Todd was already there, and everything was ready to go.
In Ray's capable hands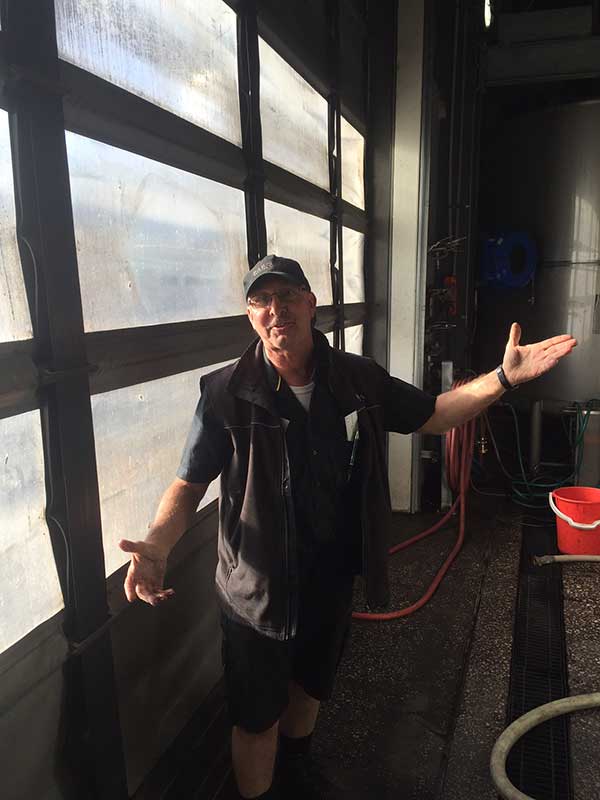 Thanks to Corey Ryan at Sons of Eden, for the loan of a perfectly sized tank at the weekend.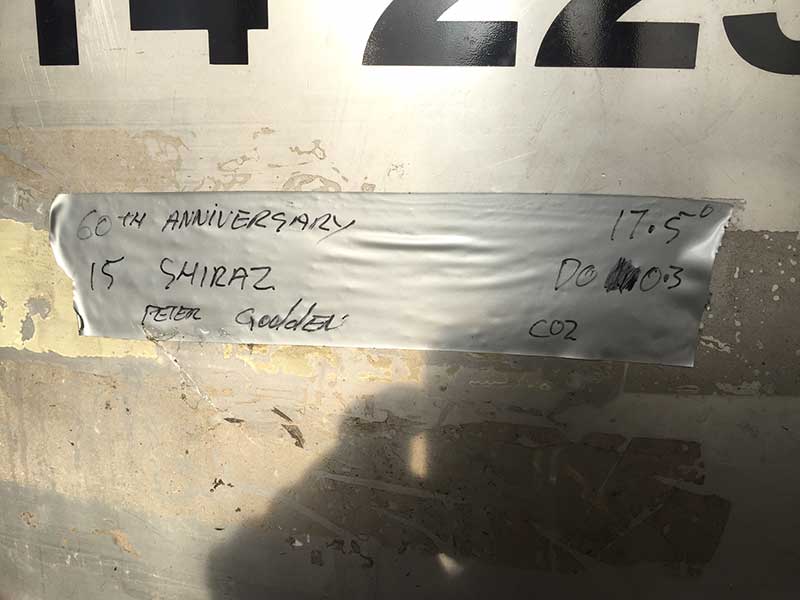 And the copper solution I'd taken up a few days earlier, had been added (0.1 ppm as Cu).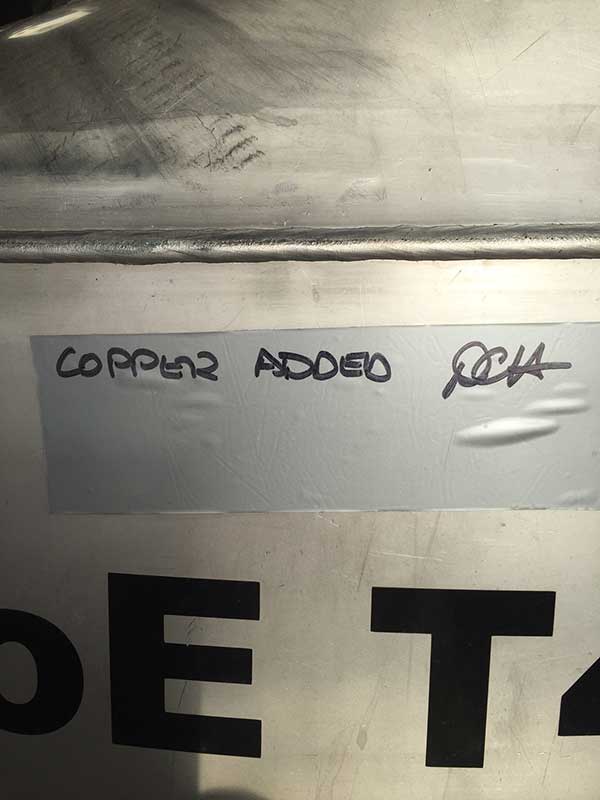 The DO was perfect, but we brought the CO2 up to 0.6 g/L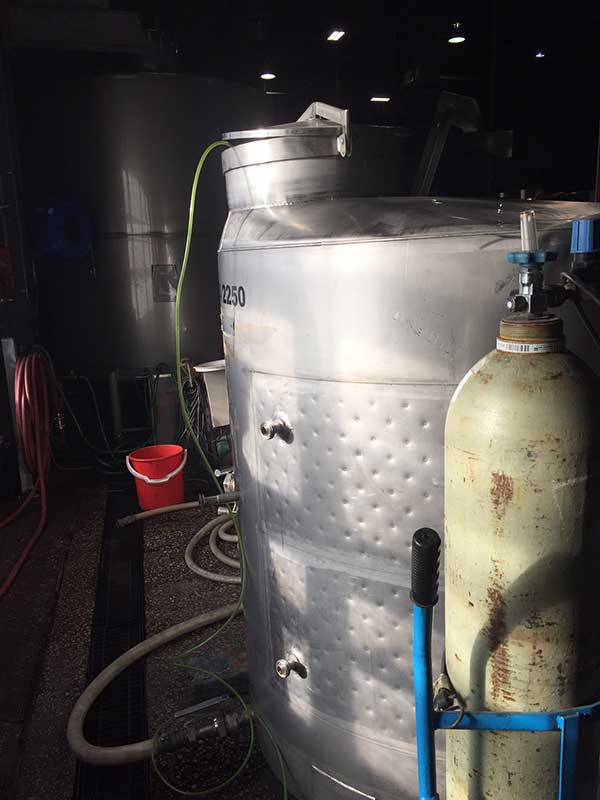 Ray in his lab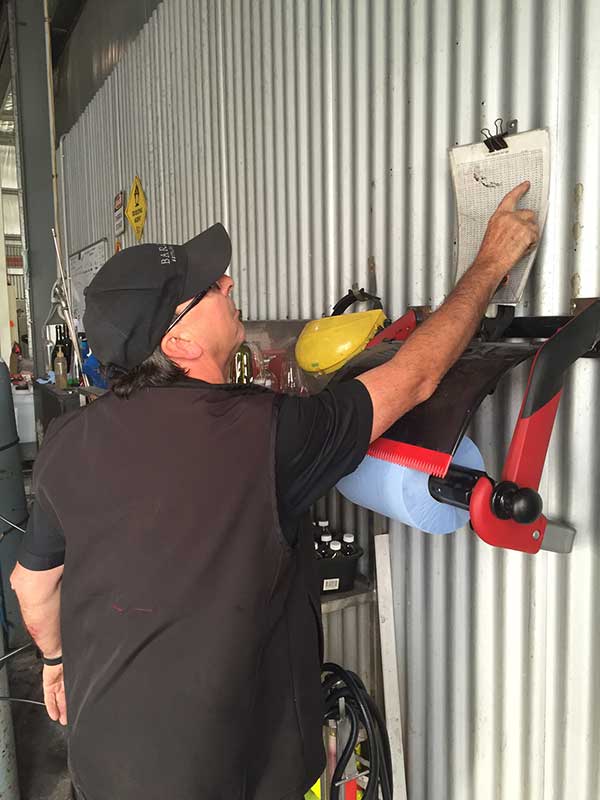 We had a final sulfur analysis done at the winery next door. The colour of the wine was fabulous when the SO2 had been bubbled out. The brief was to make a wine which looked good after two years, and would live for twenty. That's what we had – we just needed to get it into bottle safely.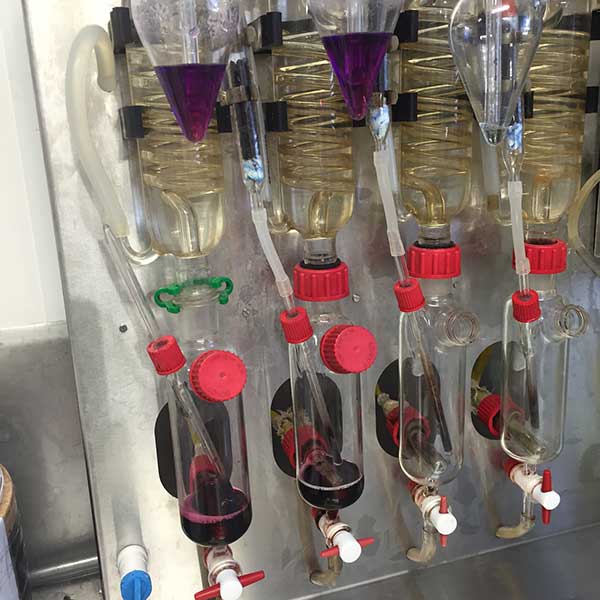 And it tasted great.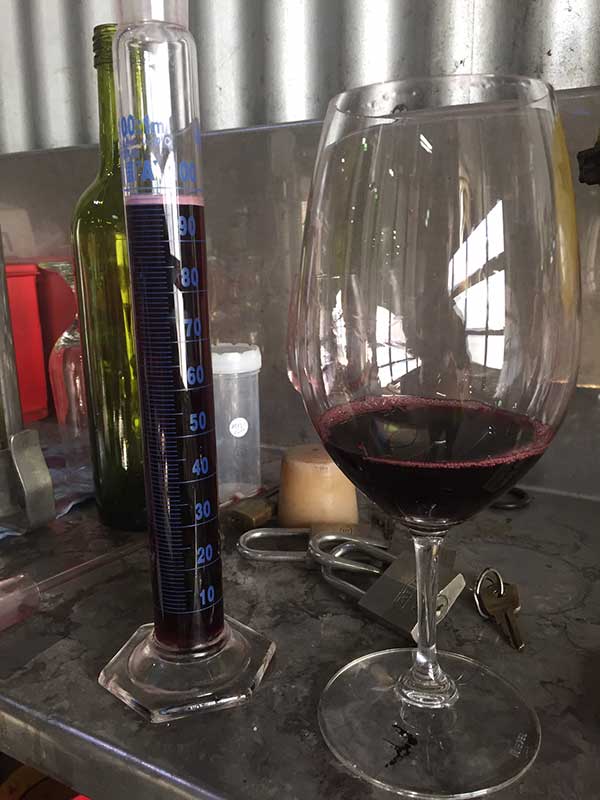 Everything was set to go.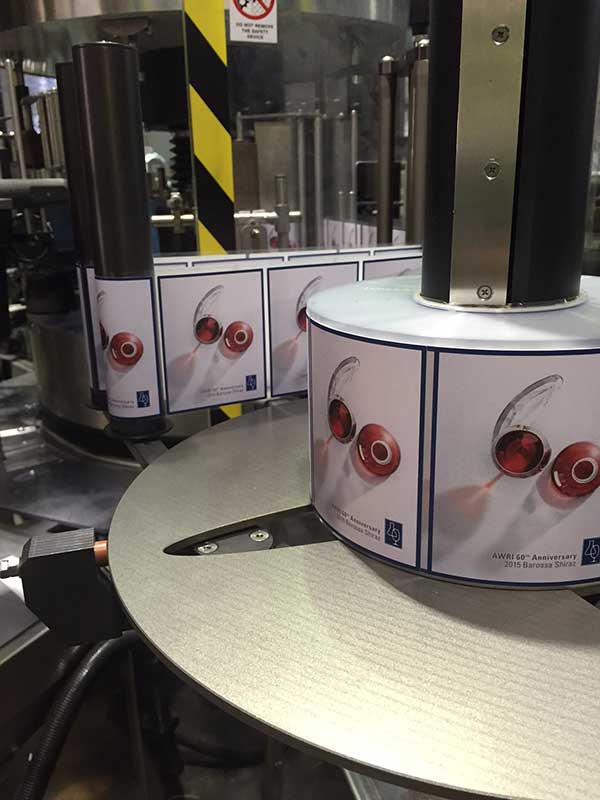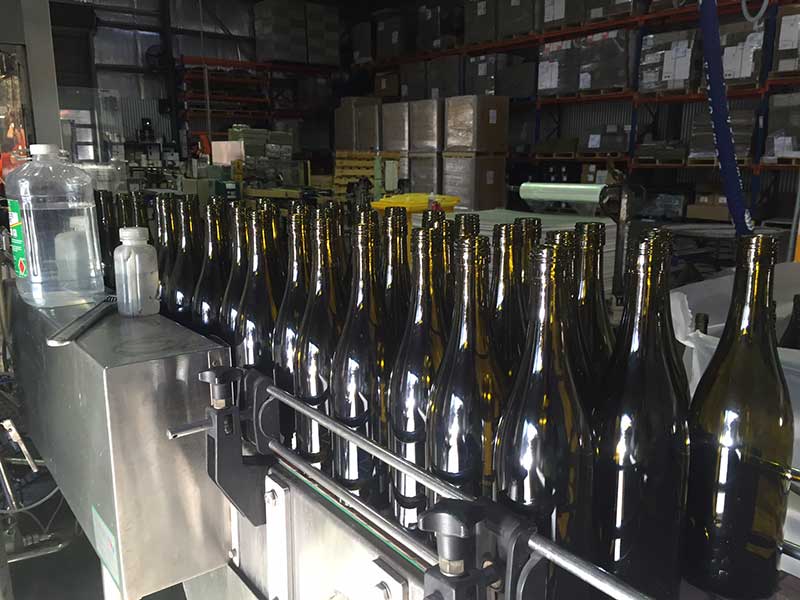 And bottling begins!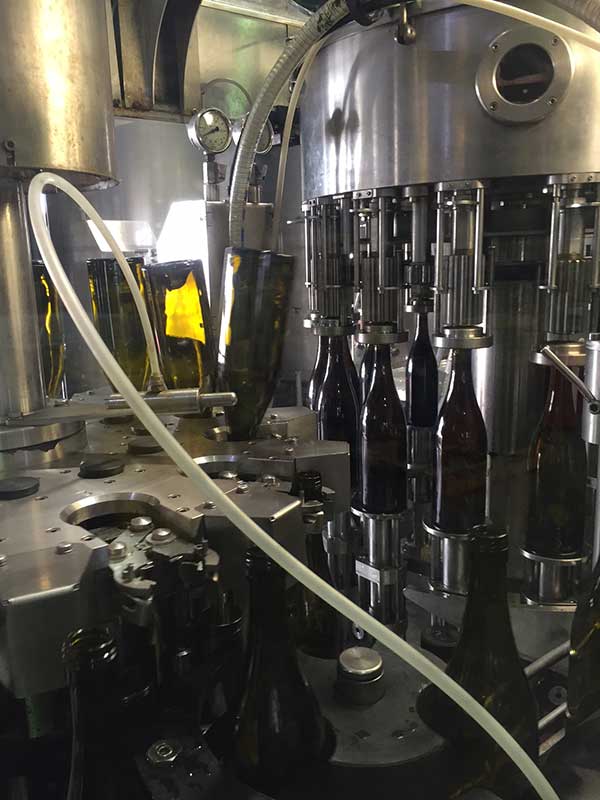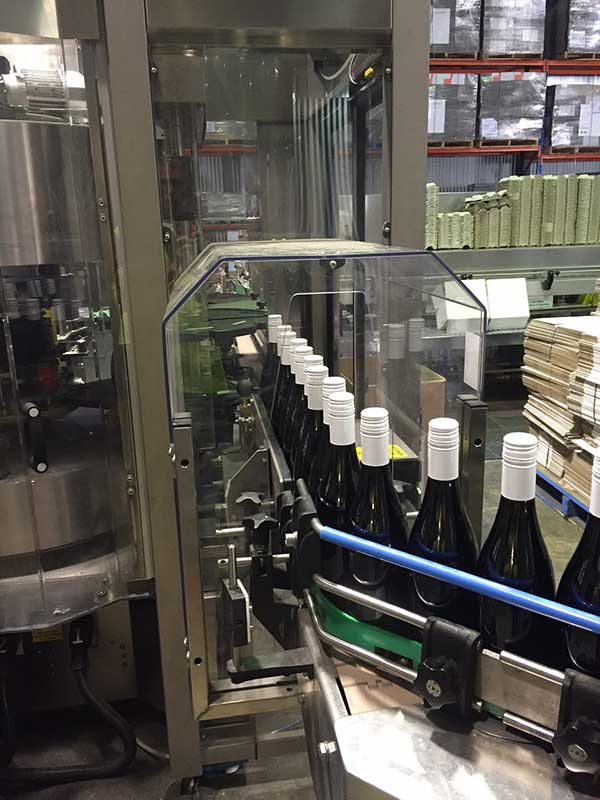 The first carton.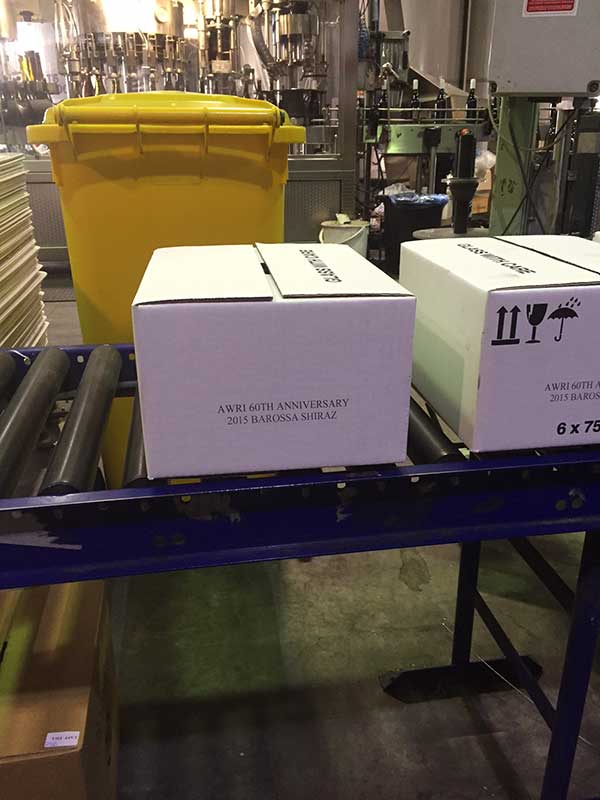 There was plenty of attention to detail from both Linda Todd and Ray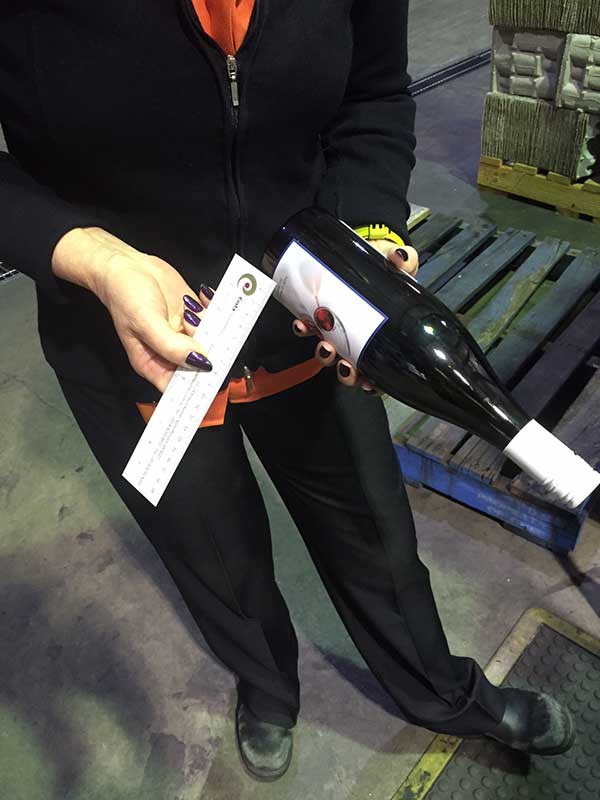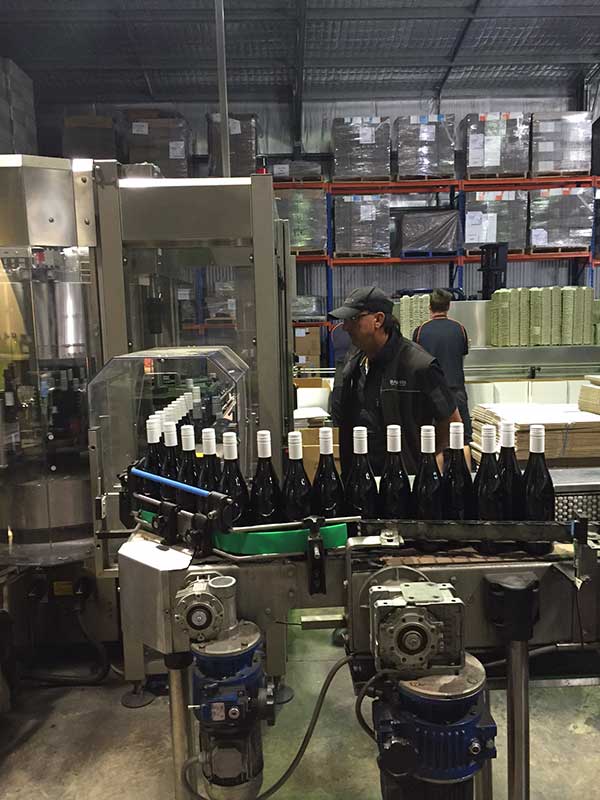 A job well done. Thanks to you all at Barossa Bottling Services!