Like the rest of South Australia, vintage didn't exactly creep up on us…. it came on with a big rush. The increase in sugars over the last two weeks was extraordinary, and everything will be picked this week – in some cases more than three weeks earlier than forecast. We thank everyone who has helped us bring it all together this week. We only have space to mention a few: Don Filmer and Frank at Filmer transport, Tertius van der Westhuizen at Laffort, the staff of WIC Winemaking and of course, the growers and wineries….
Monday morning 16 February: Jodie and Anthony Scholz at Ebenezer – if picking grapes is ever fun, this was it. And look at the colour of those grapes!!
Tuesday 17 February: A wonderfully cool morning at Lyndoch, and a lovely sunrise – we'd picked half of it by then!
And at the same time the fruit at Kaesler was being picked.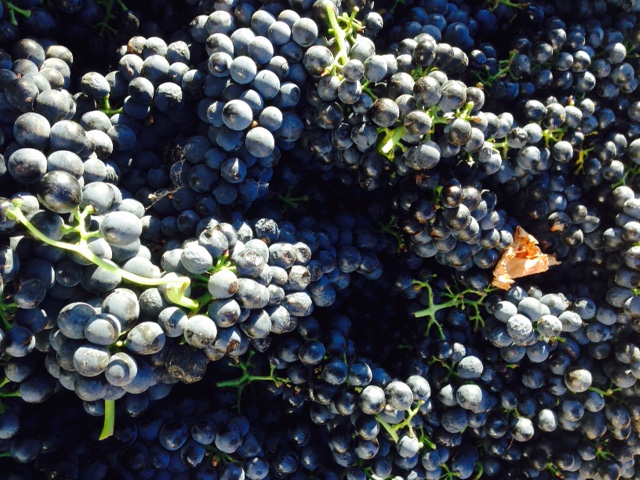 Thanks to Filmer transport (who couldn't be busier than this week, and who could have probably done without us hassling them over half-tonne lots and picking bins!) the fruit arrived still cool, in time to be crushed that afternoon.
And inoculated
And by Wednesday morning, half of the AWRI 60th Anniversary Commemorative Barossa Shiraz was fermenting – and smelling and looking wonderful!