It's really the first time you get to see what you've got, when you press the wine off the skins; and it's also too late to do anything about it if it's not what you wanted or expected – if you've under, or over-worked your ferments.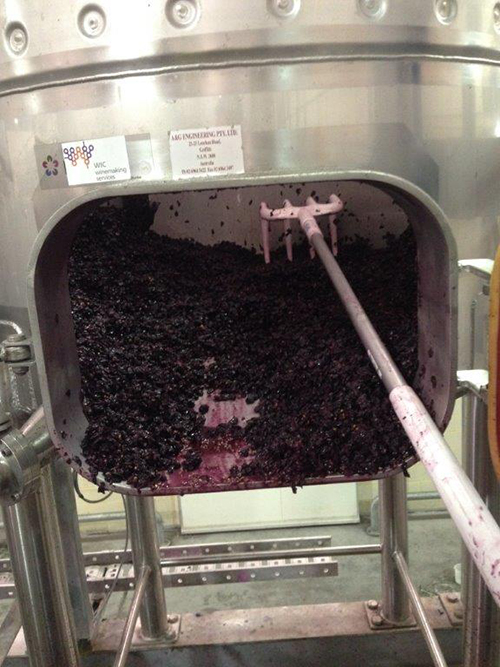 [Emptying one of the open fermenters – the Marananga portion.]
The four ferments (two in the Potter fermenters and two in the open fermenters comprising all six batches of grapes between them), made a neat press load in the Willmes air-bag press. Pressing the two Potters a couple of days earlier, and the two opens a couple of days later was considered, but wouldn't have resulted in a better outcome because the press operates much better when full; but it did mean that some fruit was on skins for 14 days, while for the Greenock portion it was only nine. But the extent of plunging and pumping over had been tailored in the previous days to take account of this.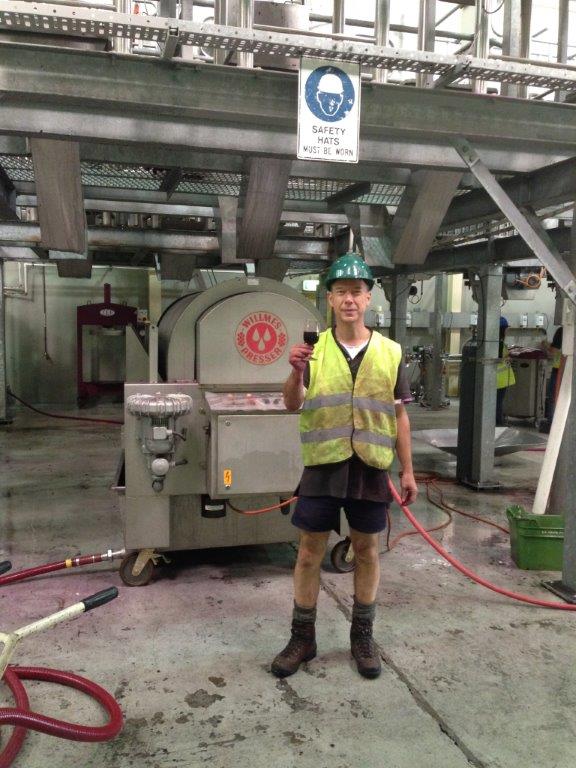 [The AWRI 60th Anniversary Barossa Shiraz becomes a reality!!]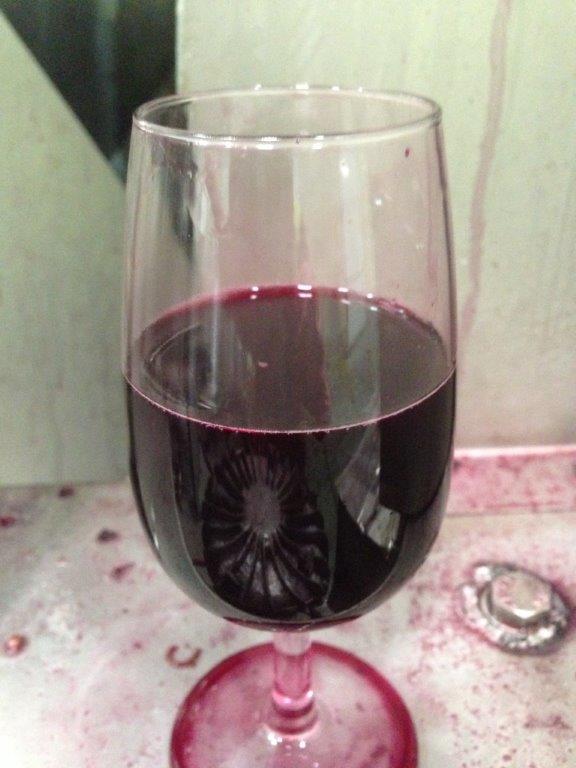 [We're very happy with the result. I'm not sure I would have changed anything about the ferments.]
The wine was pressed up to 2 Bar on three occasions, because the pressings were so good, and kept getting better and better.
The winery was buzzing on this Sunday, with several students pressing their very first red wines – I wish I had photos of their expressions!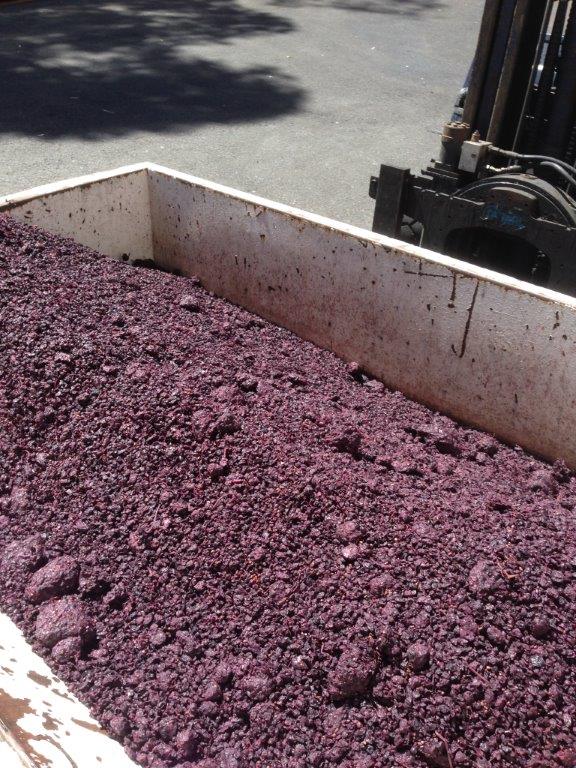 [And this was all that was left of three tonnes of fabulous Barossa Shiraz.]
And then back to reality – two hours of cleaning for everyone before a well-deserved beer.